Associates members are institutions, professional organisations or healthcare associations with who we exchanged interest and decided to be in close relation and to share views and targets.
We don't ask fees and they don't have right of vote but their presence is considered of importance in our discussions.
Associates Members list

ALICE
The European Technology Platform ALICE is set-up to develop a comprehensive strategy for research, innovation and market deployment of logistics and supply chain management innovation in Europe.
www.etp-logistics.eu
---

LOG SANTE
www.logsante.org
French organisation for Pharma Prewholesalers, LOGSanté promotes Quality and Ethic in supply chain exectuion. Owning different Pharmaceutical licenses for services to the Healthcare supply chain, its members provide mutualization and optimization leading to cost efficiency, they contribute to availability of safe drugs to patient.
---

EMIG
EMIG is the UK research-based trade association that represents the interests of small to medium-sized BioPharmaceutical companies (SMEs).
www.emig.org.uk
---

ELA - Empowering Logistics
ELA, the European Logistics Association, is a federation of 30 national organisations, covering almost every country in Central and Western Europe. ELA's goal is to provide a forum for networking and promotion of the logistics and supply chain profession.
www.elalog.eu
---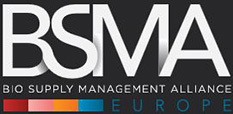 BSMA EUROPE
The mission of BSMA is to help supply chain professionals build an effective and efficient supply chain STRATEGY for the Life Sciences industry by developing, advancing, and disseminating best practicecs, knowledge, and research; to INNOVATE by encouraging and promoting the highest quality and clinical outcomes in patient care and welfare; and, to build a COMMUNITY of thought and practice leaders from the business, professional association and academic sectors for information exchange, shared services, and collaboration.
www.bsmaeurope.com
---

VNL
Enhanced Competitiveness through Innovation in Logistics and SCM
VNL considers logistics to be a central competitive factor with high potential for development and innovation in Industry, TradeTransportation and Services.
VNL is a meeting place for experts from both business and research in the fields of Procurement, Production, Distribution and Supply Chain Management. VNL connects industry and science, promotes and supports logistics development through innovation.